22-12-2017, 07:27 PM
RE: Updates on readings
(22-12-2017 05:10 PM)

janaan Wrote: wishing you all a very happy xmas and happy new year to all of you aswell.may all of you(including me)will get happiness in new year .and i hope so all positive predictions giving to us by our psychics will comes to manifest.
once again a very happy xmas and a very happy new year wishes for you all.x
Thank you, you too
hope all your Christmas wishes come through
23-12-2017, 02:22 AM
RE: Updates on readings
Indeed thank you and merry Christmas to you guys, may your predictions manifest sooner rather than later
Maybe 2018 is the year it finally does, seems to be the case for most readings that follow through a year after the original timelines given if it's not happened already so you never know!
X
23-12-2017, 03:10 AM
Rodrigo
Member


Posts: 193
Joined: Jun 2015
Reputation: -52
RE: Updates on readings
Thanks folks -- Merry Xmas to you all and may the New Year be a happy one for everyone.
---
Always borrow money from a pessimist. He won't expect it back.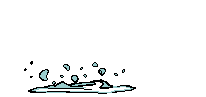 23-12-2017, 01:59 PM
Belinda
Member


Posts: 93
Joined: May 2017
Reputation: 0
RE: Updates on readings
I'd like to wish everyone on here a merry Christmas. Let's hope all of our wishes will come true in 2018
24-12-2017, 02:50 AM
RE: Updates on readings
Happy Christmas
User(s) browsing this thread: