04-01-2019, 11:52 AM
OscarP
Junior Member


Posts: 13
Joined: Aug 2017
Reputation: 0
Simon
Great connection with this guy - very talented! Loved my reading.
07-01-2019, 06:09 AM
(This post was last modified: 07-01-2019 07:03 AM by DrKNoisewater.)
RE: Simon
Had a reading with him and all rubbish. Gave me a specific date and that came and went. Tried to give me his personal details but I didn't take it because he was crap! Not for me. There was also dogs barking and children crying in background and he was obviously walking around opening and closing doors while he was on the phone which I found really off putting.
11-01-2019, 04:07 PM
Rodrigo
Member


Posts: 232
Joined: Jun 2015
Reputation: -53
RE: Simon
Simon got everything wrong with me - there was no connection. There were lots of pauses and he kept saying a woman was completely into me and told me a name I never heard of. I wish I'd ended the call in the first three minutes.
---
Always borrow money from a pessimist. He won't expect it back.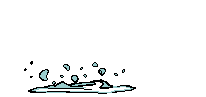 25-01-2019, 07:53 AM
RE: Simon
I see he was back on ps the other day
User(s) browsing this thread: