09-01-2013, 04:38 AM
(This post was last modified: 09-01-2013 04:44 AM by georgek.)
georgek
Banned

Posts: 90
Joined: Dec 2012
More Psychic Reads
Here is a guy who is a mining engineer, and a researcher. I did some psychic work in Nottingham to find that there was a flood and a great battle near Tottle Brook, which was once a flood plain. So I decided to ask for some scientific help, regarding what I could see through vision. Keith; is a researcher who also believed that there was a flood. So we got together, and he sent me out to do days of field work. He knew the answers and wanted to test out my theories. I found this interesting, that I could work with a person who had access to secret information. See above for his report.
Below, is a person who wanted a career read. I told him, that his job entailed the use of ladders. Of course he went quite. These testers are so closed minded, that they don't want to say that you were correct. So I had to ask him. He clearly tells me:- "LADDER"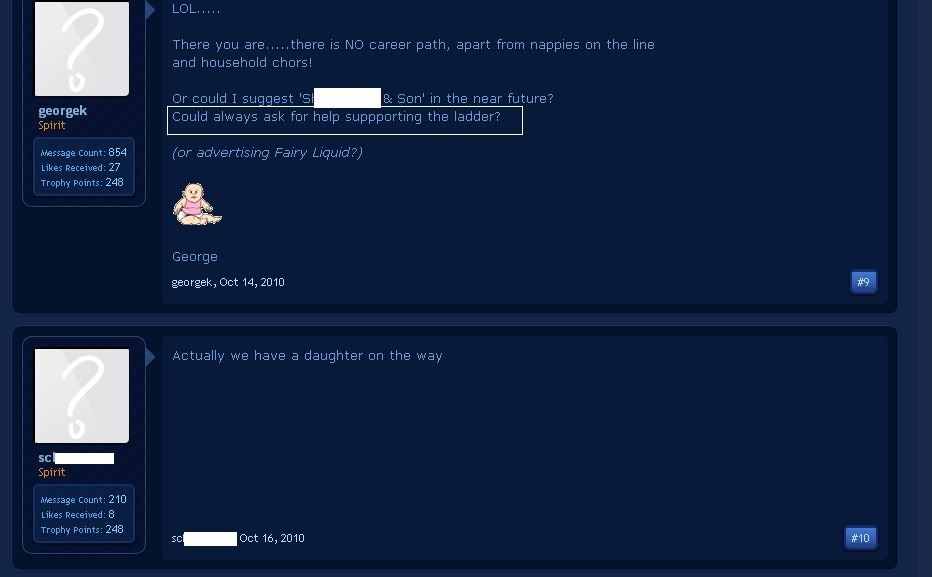 AGAIN...you can see the same thing happening here! The guy insults me, as I tell him to put the red meat under his pig tail (I can see him)
He goes quiet and avoids the answer. So again I prompt him; and he tells me....saying it has nothing to do with the way he has his hair! Yer..well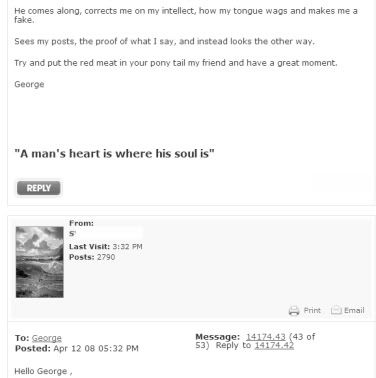 *********************************************************************
A live Reading From Cyberspace, as I see his arm shaking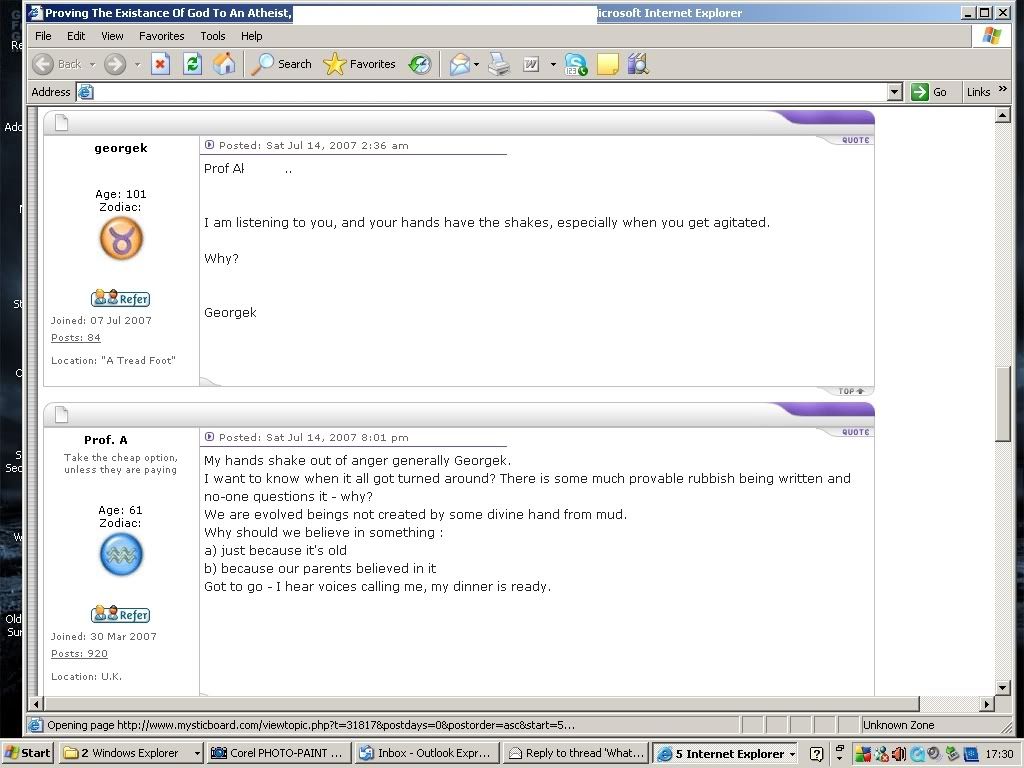 Okay...it was his wife.....but she was right next to him.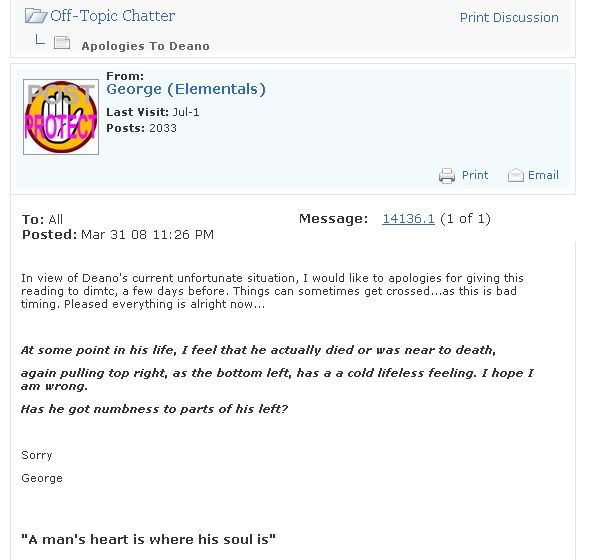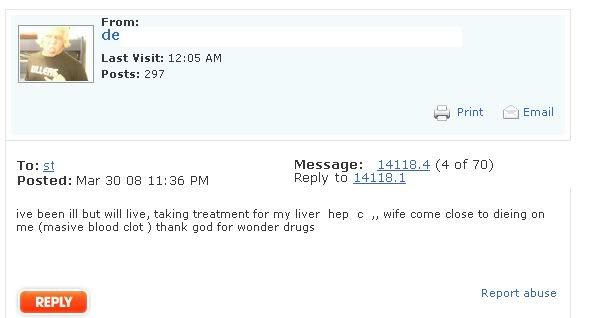 More? I don't really make mistakes...apart from one.
User(s) browsing this thread: 1 Guest(s)