28-10-2016, 02:25 PM
pasha
Member


Posts: 152
Joined: Aug 2015
Reputation: -26
James Randi
I must admit I found this very funny about James Randi:
I've copied and pasted the following from "SoulSpecio" on the net:
James Randi is this fella whose ego is all wrapped up in debunking people. He is offering a billion dollars to anyone that can prove certain things like telepathy, UFOs, Bigfoot, etc

Question is, why is this guy so intent on being a party pooper? If someone's life is so boring they need to convince themselves that gnomes are stealing their underwear, why would you stomp on their dreams? These people don't have much going for them and he just pisses all over them.

So is he an asshole? Should he mind his own business?

I say FUCK James Randi, self satisfied turd nugget.
This really made me smile
28-10-2016, 05:04 PM
Shanti
Member


Posts: 50
Joined: Feb 2016
Reputation: 0
RE: James Randi
The conditions outlined for the Randi challenge are so stringent the test itself is designed to ensure the participants failure. Others have expressed concerns over the rules governing what Randi and his minions can do with the information gathered during a testing situation, claiming it allows Randi to do whatever he wishes with any data collected... including publicly humiliate them. Many also bemoan the fact that Randi @ his team allegedly doesn't allow attorneys to be involved in the negotiations before testing even occurs.

The whole challenge is a shambles..
28-10-2016, 09:30 PM
Summer
Junior Member


Posts: 36
Joined: Sep 2016
Reputation: 0
RE: James Randi
I believe Randi must have been brought up in a religious environment and wanted to prove no afterlife existed as he was afraid of the religious consequences (as believed by the church at the time) of his homosexuality
29-10-2016, 07:39 AM
pasha
Member


Posts: 152
Joined: Aug 2015
Reputation: -26
RE: James Randi
James Randi isn't a Scientist, he doesn't even have a college education. He's just a sad Internet joke these days.
29-10-2016, 09:08 AM
Summer
Junior Member


Posts: 36
Joined: Sep 2016
Reputation: 0
RE: James Randi
I agree that his test is ridiculous and in no way related to proving psychic abilities
02-11-2016, 02:39 PM
Rodrigo
Member


Posts: 218
Joined: Jun 2015
Reputation: -52
RE: James Randi
John Taylor a professor who is now deceased was the subject of humiliation. He was duped by Uri Geller and into believing spoon bending was a genuine paranormal feat, but he later came to realise he had been duped and could not live it down.
---
Always borrow money from a pessimist. He won't expect it back.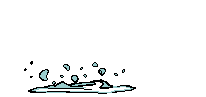 User(s) browsing this thread: 1 Guest(s)