Pippa Middleton's wedding: HELLO! at the centre of the action
28-05-2017, 07:14 AM
dormammu
Senior Member


Posts: 570
Joined: Feb 2011
Reputation: 0
Pippa Middleton's wedding: HELLO! at the centre of the action
As the most scintillating society wedding of the year began to unfold, HELLO! was at the centre of the action, mingling with the cheering crowds while all the distinguished guests began to arrive. Royal fans and TV crews from all over the world had descended on the picturesque Englefield Estate, just a stone's throw from St Mark's Church where Pippa Middleton and James Matthews were set to tie the knot, and although we all intermittently gazed up at the skies in nervous expectation of another downpour, the weather was kind to us, but more importantly...........
http://www.hellomagazine.com/brides/2017...llo-there/
28-05-2017, 09:00 AM
Rodrigo
Member


Posts: 234
Joined: Jun 2015
Reputation: -53
RE: Pippa Middleton's wedding: HELLO! at the centre of the action
Pippa Middleton is hot!!!
---
Always borrow money from a pessimist. He won't expect it back.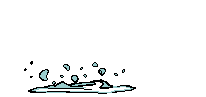 User(s) browsing this thread: 1 Guest(s)