01-06-2017, 04:55 PM
mecheeta
Senior Member


Posts: 445
Joined: Aug 2010
Reputation: -1
spooky isles MR James
EDDIE BRAZIL, concludes his three-part series, which explores the idea that M.R. James' classics ghost stories may have based on real paranormal incidents
The horrors and wraiths which haunt the work of M.R. James could be seen as the precursors of the modern day ghost.
Today the majority of paranormal experiences are far removed from the benevolent, candlelit spectres of the Edwardian era.
It is the Poltergeist which has now become the most frequently reported case of haunting.
http://www.spookyisles.com/2014/08/the-g...es-part-3/
01-06-2017, 05:07 PM
Rodrigo
Member


Posts: 233
Joined: Jun 2015
Reputation: -53
RE: spooky isles MR James
I love M. R. James tales. *Monkeys Paw* got to be a simple but all time spooky classic.
---
Always borrow money from a pessimist. He won't expect it back.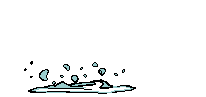 User(s) browsing this thread: 1 Guest(s)