30-06-2017, 05:23 PM
savvy
Member


Posts: 97
Joined: May 2016
Reputation: 0
Sara 4353
Sara gave me a pretty general reading which was good but could have fitted in with most people. It seemed like it was computer generated.

I'm not even sure about predictions she forecast. I felt she played safe and gave me stardard lines. She tells me there is an engagement coming for me by the end of the year! If that happens with the guy I'm seeing I'll be simply amazed.

Anyone have any feedback?
01-07-2017, 08:10 AM
Mr R Sole
Member


Posts: 242
Joined: May 2014
Reputation: 0
RE: Sara 4353
Don't you think most readings are computer generated? Sometimes I can't always hear the readers shuffling the cards-
01-07-2017, 10:26 AM
janaan
Posting Freak


Posts: 1,071
Joined: Aug 2015
Reputation: 4
RE: Sara 4353
some time readers do buxy with households while giving readings(my personal experience)even they told us to relax and free then they should also concentrate on their work.like once JJ and i think Angelica .last reading with JJ,she was in kitchen and i can clearly hear the sound of washing and also she was washing her pots.and telling me the meaning of the cards..i said.what??how can she shuffle and read the cards while her both hands were buxy in washing pots.?not that impressed.
Angelica she was also buxy with her phone.i can hear the msgs sound easily and ifcourse she was replying to them awhile carry on with my reading.not fair at all for any client.(not all readers are like that,as some are very nice during readings).
---
Believe in Destiny
01-07-2017, 11:22 AM
samjade
Junior Member


Posts: 44
Joined: Oct 2016
Reputation: -7
RE: Sara 4353
I was not impressed with Sara at all. I asked her a simple question about a meeting I had the next day, and she gave me the opposite to what actually happened. I found her very arrogant and very wrong.
01-07-2017, 01:12 PM
(This post was last modified: 01-07-2017 01:20 PM by Jamelia.)
Jamelia
Member


Posts: 148
Joined: Dec 2015
Reputation: 0
RE: Sara 4353
Had a reading Sara 4353 and was very disappointed as everything I was being given didn't seem to resonate with me or anbody I knew.

Information didn't flow. Felt like she knew she hadn't connected with me and couldn't wait to get me off the phone. I also felt as the previous poster that she came across as extremely arrogant and full of herself.

I wish she had said earlier that she hadn't connected, then I could have got my minutes back. Sure she's good for some though.
03-07-2017, 11:04 AM
RE: Sara 4353
OK, reading, failed to pick on my problems I'm going through. The reading was generic and without detail, she failed to pick up on my business problems and was very hesitant about whether or not I was in a relationship. Nice lady, but Jusus Christ she went on and on explaining her fairy cards in great detail to the point this became very tedius, boring and unprofessional; not what I expect from a reading. Having seen her reviews, must admit did not live up my expectations.
03-07-2017, 02:24 PM
RE: Sara 4353
Sara not for me, wasnt psychic any more than i am,was more interpretation of cards.
03-07-2017, 03:07 PM
Rodrigo
Member


Posts: 233
Joined: Jun 2015
Reputation: -53
RE: Sara 4353
Highly talented kid, pleasure to speak too - she is gifted - and very sharp in her sixth sense and what she picked up for me was amazing. You have to remember she is very young and for me she was brilliant.
I highly recommend.
---
Always borrow money from a pessimist. He won't expect it back.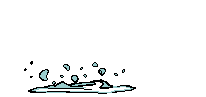 07-09-2017, 10:19 AM
RE: Sara 4353
Quite full of herself and waffled too much. Trying to obtain direct answers about the ex-hubby was very hard and I got a little irritated with her.

Seemed to pick up the essence of the reading but gave too many examples and scenarios, when all I wanted was a direct reading. A 20 min reading which should have really been a 10 minute one. She also put too much of the free will into the reading and relied far too heavily on what her Fairy cards interpreted.

I wasn't too impressed given the fact that she is a very busy reader. Perhaps good for some.
22-05-2018, 12:43 PM
Dee Dee
Member


Posts: 128
Joined: Jan 2018
Reputation: 0
RE: Sara 4353
This lady is very good. She saw into my situation clearly and gave me reassurance and confirmed a lot of what has already been going off. Anyone know what she's like on preds? Gave me 2 thinks to happen end of June.
User(s) browsing this thread: 1 Guest(s)