05-12-2017, 06:29 PM
Rodrigo
Member


Posts: 170
Joined: Jun 2015
Reputation: -52
RE: Maria
I have a few friends who are ex readers on ATA - I know they did keep notes some years ago - not sure whether they still do. Some of these readers went on to work for other companies which was about 5 years ago. I know for a fact that PS do not keep notes though.
---
Always borrow money from a pessimist. He won't expect it back.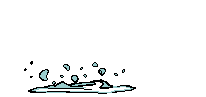 21-12-2017, 12:31 AM
Purple Rain
Junior Member


Posts: 38
Joined: Jul 2016
Reputation: 0
RE: Maria
Trends from Maria have been unfolding as she indicated. I really enjoyed the level of detail given by this reader. Realistic and grounded. Non-judgmental and works with her guides.
21-12-2017, 10:15 AM
Summer777
Member


Posts: 72
Joined: Aug 2017
Reputation: 0
RE: Maria
She hasn't got good reviews on here, her readings hit and miss so far for me but she connects with me very well as she picks up past and current situation deep level without question as people's circumstances what I am thinking...people's personality. She tells straightfawrd like Hamilton.
She doesn't sugarcoat.
This is all about connection, she is not for everyone. But for me Maria is like Hamilton's reading.
Her predictions hit and miss, Probably 70-80% accurate for me.
I am not really interested in her predictions but when I need guides I occasionally use her.
User(s) browsing this thread: 1 Guest(s)