26-11-2017, 07:51 PM
Mariam 4200
I read with Mariam today, she picked on certain things doesn't really ask question just gets on with it, nice person. Anyone else read with her?
27-11-2017, 08:20 AM
Rodrigo
Member


Posts: 233
Joined: Jun 2015
Reputation: -53
RE: Mariam 4200
She's one of the new readers who tend to only stay on the site for a limited period.
---
Always borrow money from a pessimist. He won't expect it back.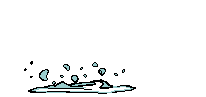 User(s) browsing this thread: 1 Guest(s)