28-06-2018, 10:25 AM
(This post was last modified: 28-06-2018 10:32 AM by Rodrigo.)
Rodrigo
Member


Posts: 216
Joined: Jun 2015
Reputation: -52
RE: psychic sofa
(28-06-2018 12:35 AM)

anonreader Wrote: Buy all means call psychics spend all your money for years and years and years come on here and complain and bad talk readers about how bad their skills are then go back and call more and spend more time waiting for predictions to come through. It's your life waste it by all means. Psychics get paid and go home. It's a job. They get 20p a minute no one does readings full time as bread and butter lol. This is their side pocket money. They enjoy their lives. spirit rewards them for having to pass messages to you imbeciles

If it makes you feel Good about spending your prescious life finding these fake Psychic go ahead and do it. I check this forum like once a year and it's the same old crows complaining over and over "my readings dont happen boo hoo" . Your readings will never happen. Don't you get it , every time a reader does a reading some clients get almost all their reading come through and some don't get none at all. Why? Because it's not up to the reader it's up to spirit and they are teaching you clowns a lessons and you never learn them. I'm sure readers have told you many time what the lessons are but you never do it so you'll keep callin and callin and some will get their preds come through but not you losers cuz you don't learn. I bet the number 1 lesson is for you guys to not call Psychics and trust yourself that's why Spirit makes it such a bad experience for you. But you'll never learn so keep callin that's a extra £40 in my pocket.


And to all the other readers on here I'll stand up for you guys. I know your thinking it but don't want to say it and that's ok I got your back
I can't believe I'm reading this. You have become so nasty and bitter obviously this meltdown of yours was coming. Let's be honest: You hate your job - you do it to top up your pension or whatever? I don't even think you believe in what you're doing yourself? You sound like a cold reader, in fact - shite like a lot of readers on PS.
It seems that you are angry with Virgo because she may have posted something negative about her experience with you which you take exception to? The fact that you are gloating because other people are vulnerable and spending money on people like you shows what a shallow cocky person you really are? If you are a happily married settled guy then why are lacking so much in empathy - smirking about folk who are going through an emotional crisis in their lives? Spending their money that goes on your pin money?
You are wrong. There are readers on PS and Kooma who work on there all bloody day - every day who obviously do this work full time. Yes - agreed - there are a lot of women on PS who do this p/t in tandem with their job cleaning or working at Asda! Women on there own supplementing their income who have about as much psychic ability as my backside - full of hot air. Most are on there now as I type this post. If I were you I'd find a p/t job gardening or shelf-filling in a supermarket - probably more up your street. You think you are a good cold reader and upset because people like Virgo or some others have seen through that crap and Barnham statements you produce in your readings.
The only reason why people complain on this forum is because of people like you and stupid greedy women telling them what they want to hear.
---
Always borrow money from a pessimist. He won't expect it back.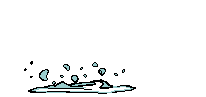 28-06-2018, 11:09 AM
(This post was last modified: 28-06-2018 11:14 AM by Virgo1.)
Virgo1
Posting Freak


Posts: 803
Joined: Feb 2018
Reputation: 1
RE: psychic sofa
(28-06-2018 05:23 AM)

anonreader Wrote: I'm a 54 year old married man who just bored listening to you go on and on and on and on - Didn't even bother reading all the crap you wrote because you talk so much nonsense 24/7
Then don't come on here! I'll keep on posting, so like or lump it. The way how you spoke is vulgar, I'm sure your wife would be very disappointed at how pathetic it is to come onto a forum and start being horrible to people.. I don't wish to speak to you again.
Possibly Related Threads...
Thread:
Author
Replies:
Views:
Last Post
Psychic sofa lauren
Kayley
40
6,303
15-11-2018 06:22 PM
Last Post: Virgo1
Grace Marie, Psychic Sofa.
Noble Hunertus
231
28,679
14-11-2018 01:22 PM
Last Post: Susie Lowe202
Lyn 4397 psychic sofa
Rachel212
12
1,579
29-10-2018 05:12 PM
Last Post: NoviceVoice
psychic sofa ian 4413
moomins
6
584
23-10-2018 10:14 PM
Last Post: Summer777
The Best of Psychic Sofa.. Any Nominees??
Dream Catcher
846
187,880
23-10-2018 02:38 PM
Last Post: Virgo1
Psychic Sofa - Please read
hopefull
43
43,412
17-10-2018 06:46 AM
Last Post: Gwendolyn73
Truthseer psychic Sofa
Lou-Lou
31
11,974
15-10-2018 05:37 PM
Last Post: pasha
Maryanne psychic sofa
PurpleShimmer3
15
2,823
14-10-2018 09:32 AM
Last Post: Rayelle-T
JJ from psychic sofa
Sueq49
101
11,689
11-10-2018 04:16 PM
Last Post: Mitzi
Anna psychic sofa
Rachel212
47
4,463
03-09-2018 03:07 PM
Last Post: Virgo1
User(s) browsing this thread: 1 Guest(s)